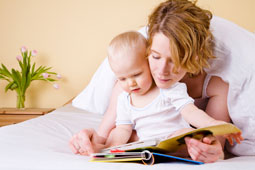 Every family should be assigned a regular, named NHS Health visitor following the birth of their child.
Your health visitor should make contact with you sometime between the 11th and 14th day following the birth of your baby.
In some circumstances however, families may feel, for a variety of reasons, that the service provided by the NHS doesn't meet the family's needs.

I offer new parents a choice of a qualified, private health visitor as an alternative to the service provided by the NHS.
Whether you would like a one-off session covering a particular aspect of care that you would like help with, right through to a full health visiting service designed to support you throughout your child's development, I am here to help.

I currently cover the South East of England including Norfolk, South Lincolnshire, North Lincolnshire, Cambridgeshire, Essex and London. Depending on where you live, I may be able to visit you at the weekends or in evenings.
I look forward to hearing from you, so do please... get in touch